Formulated to Include the Most Technological Innovations Available today.
pure organic
Aloe Hair Care
TréSkin PURE Organic Aloe Vera Hair Care is formulated to include the most technological innovations available today in hair care. It is a premium, professional line that you will absolutely love. Our PURE Hair Care products are filled with incredible antioxidants, probiotics, superfoods like plant extracts and plant oils, known to cleanse, nourish and contribute to shine and softness.
It's All About the Organic Aloe Vera
TréSkin uses 100% Certified Organic USDA Medical Grade Aloe Vera in each of our PURE Hair Care products, making these products unlike anything you've used before.
Plant Extracts & Luxurious Oils
Fruit extracts may help to reduce hair loss, oiliness, dryness, dullness, and the buildup of dirt, resulting in hair that looks thicker, lustrous and with more volume. Your hair will love you for it.
Balanced with Probiotics
Healthy hair starts with a healthy scalp. Each of TréSkin's PURE Organic Aloe Hair Care products are uniquely formulated with a probiotic complex to help balance your hair and scalp microbiome.
Free from parabens, sulfates, and artificial dyes. Vegan • Color Safe • Gluten & Cruelty Free • Made in the USA
All participants giving testimonials utilized the TréSkin PURE Aloe Hair Care products. Individual results can and will vary. These testimonials are not intended to make claims that these products can be used to diagnose, treat, cure, mitigate or prevent any disease. These claims have not been clinically proven or evaluated by the FDA.
100% ORGANIC MEDICAL GRADE ALOE VERA BASE
ALOENIN CLINICALLY PROVEN TO PROMOTE HAIR GROWTH
BALANCED WITH POWERFUL PROBIOTICS
INFUSED WITH KERATIN & PANTHENOL
PROTECTS AGAINST UV RAYS & ENVIRONMENTAL DAMAGE
GREEN TEA ANTIOXIDANT EXTRACT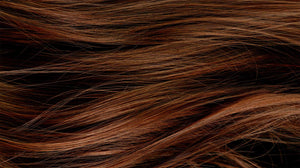 EXPERIENCE THE POWER OF ALOE.
100% Satisfaction with a 30 Day Money Back Guarantee!